This information can be found by clicking here. OptinMonster will guide you through how to integrate whichever kind of site you have once you begin a plan with them.
1) Register with OptinMonster by clicking here and choosing a plan.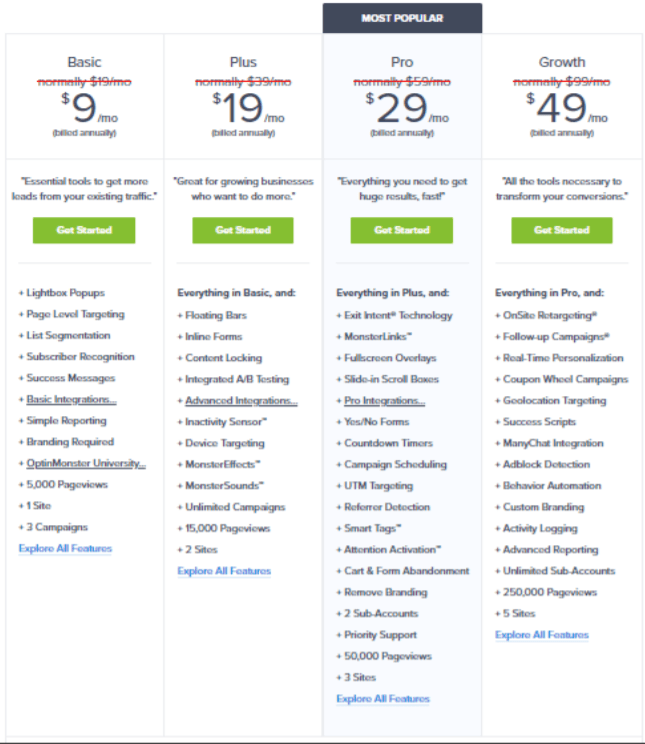 2) From there, you'll be able to design your email capture boxes and coordinate the display rules that OptinMonster will take you through. To create your first campaign, OptinMonster gives a step-by-step walkthrough right here.
3) After that, you'll need to integrate/install OptinMonster to your site.
To integrate on any website:
1) Choose a campaign in the campaign builder (or build one if you haven't already done so).

2) From within the campaign builder, click over to the 'Publish view' and click on 'Any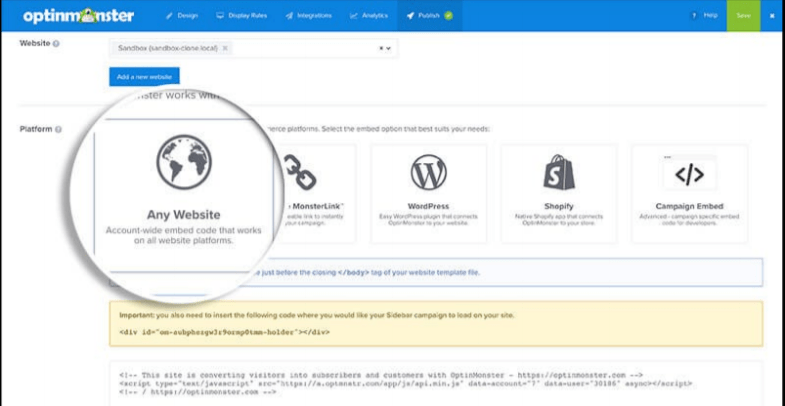 3) Copy the code provided.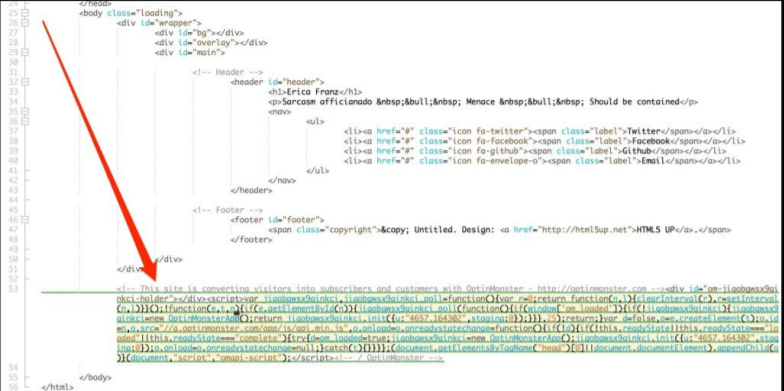 4) Paste that code in your site's template file, right before the final </body> tag at the end.
To install on your WordPress site:
1) Go to your WordPress admin dashboard. Hover your mouse over 'Plugins' and click on 'Add New.'
2) Search for 'OptinMonster' in the search bar.
3) Once you've located that, click on 'Install Now' in the plugin box. Once it's installed, click on 'Activate' (it'll be right where the 'Install Now' was).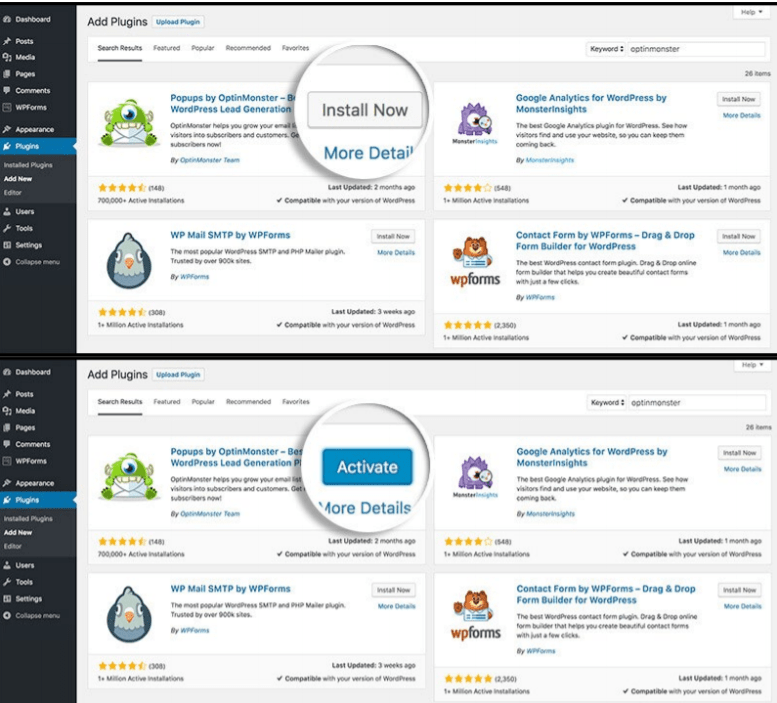 4) On the left-hand side of the WordPress admin dashboard, click on the newly installed OptinMonster plugin. Before moving forward, you'll need to authenticate your OptinMonster account (you'll see a field labeled 'API Key').

5) Find your API Key by clicking here. Click your name at the top right of the page, click 'My
Account,' then select the API link from the top menu.
6) If this is the first time you're using one of these, you'll need to create a new one. Just
click on 'Create New Key' on the top right to do that.

7) Once you've completed steps 5 and 6, copy and paste your API Key in the field on the
Wordpress OptinMonster plugin from step 4.
8) Click on 'Connect to OptinMonster.'

9) Now the 'Campaigns,' API Credentials,' and 'Support' tabs will be available on WordPress and you can begin your campaigns!
To integrate with Shopify:
1) Log in to your Shopify store by clicking here. Click on 'Apps' on the left-hand side of the dashboard.
2) Click on the 'Visit Shopify App Store' at the top of the page.
3) Search for and click on the 'OptinMonster' app. Once you've located it, click on the 'Add App' button.
4) Click on 'Install App' after you've added it.
5) After the app is installed, you'll be redirected to the Campaign Dashboard. From there, you can edit and add campaigns to your Shopify site by following their display rules!