How to Install Crazy Egg on Your Shopify Site
Before you begin your installation, you'll want to have created an account with Crazy Egg. If you haven't
already done so, you can navigate over to their site by clicking here.
Crazy Egg also provides a ton of great 101 guides where you can do some deeper digging if you want to
go beyond heat maps. You can view by clicking here.
This information can also be found right here. Here are the installation instructions for your Shopify site:
1) Navigate over to https://integrations.crazyegg.com/login.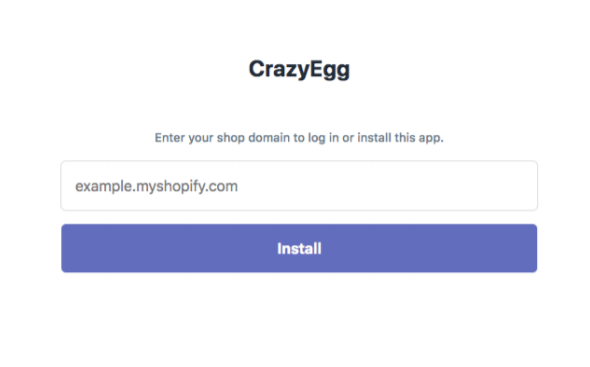 2) Enter your shop's domain and click 'Install'.
3) Here you'll need to connect to your existing account (you can also create an account right here if
you skipped making one earlier.
4) Review the installation information and click 'Install app'.
That's really all there is to it!