Users are more knowledgeable now than way back when the concept of selling on the internet began. It's no longer enough to ask a prospective customer to 'Submit' their details, 'Buy now', or 'Learn more.' An area designated as the Call-To-Action – or CTA – is integral to almost every website page whose owner wants to convert visitors. Well composed CTAs use clear messages to reduce a customer's indecision at critical points within a webpage. Still, around 70% of websites don't have CTAs at all.
Software tools like Hello Bar assist by managing CTA campaigns to highlight content, run limited offers, or merely to get a reader to subscribe to a mailing list (among many other uses). CTAs can entice readers to submit forms, give contact details, offer incentives or products, highlight events, or close a sale. Here's the most effective CTA to implement on your site.
How to Boost Your Conversions Using a Conversion Bar – Hello Bar
We'll be showing you how to create a conversion bar using Hello Bar. You can navigate to their site by
clicking here. We also used Hello Bar on day 2 of the first week of Agency Unlocked, so you can find
installation instructions for your website by clicking here if you haven't already set up your account yet.
Besides Hello Bar, you can also use the same steps you did for collecting/sending email through
OptinMonster or Sumo. Click here to read the OptinMonster guide, and click here to read the Sumo
guide.
If you use OptinMonster, you may want to take note of the few nuances you might come across. You
can see those by clicking here.
Let's get started.
You can use whichever type of lead question you want, but after testing and testing, I've found the
simplest and most effective way to maximize conversions is with a simple yes or no question.
1) After clicking to create a new popup, you'll want to make your goal 'Target a URL.'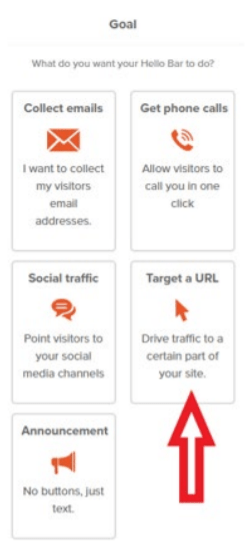 2) Click 'Next' at the bottom of the page, and choose whichever popup type suits you. I prefer just
a basic top bar.
3) Play around with the design template, the styling, and then add the urls you're trying to target
along with your lead yes or no question.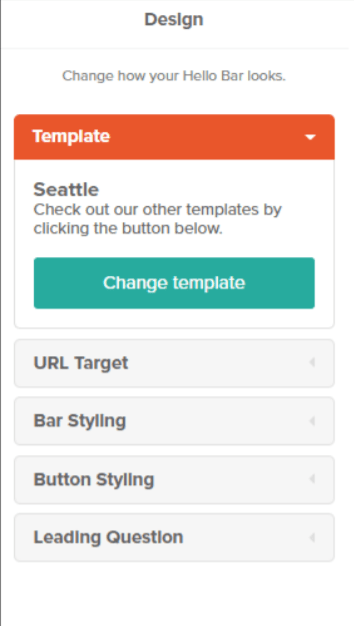 4) After clicking 'Next' and playing around with the settings and targeting, all you need to do is click
on the 'Publish Now' button at the top right of the page!

A Few Instructions and Templates You Can Use for Your Conversion Bar
For a report you might want to send, try to make it sound like the visitor is missing something major in
why they're on the site in the first place if they don't read the report.
OptinMonster has a few great examples, which you can also see by clicking here: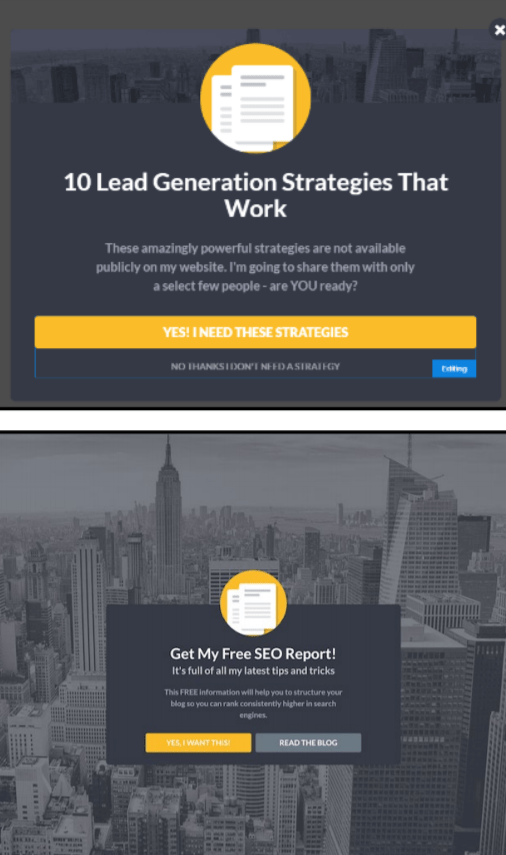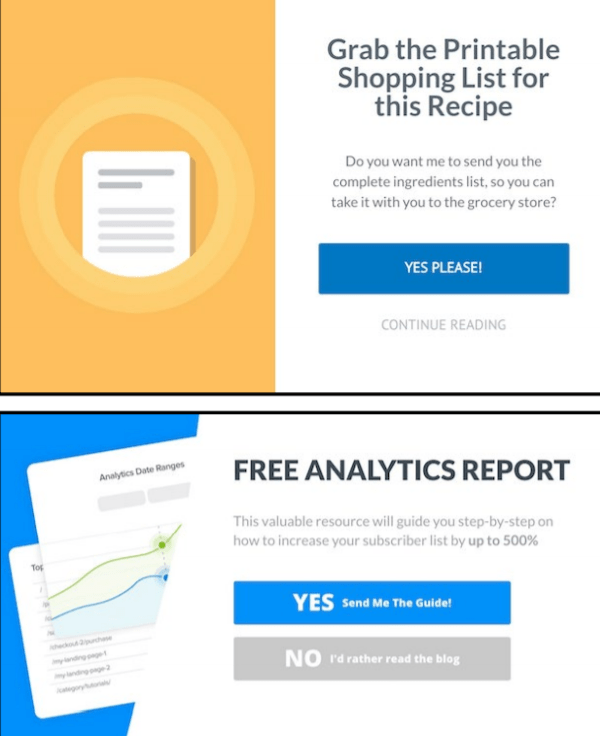 If you have a live event that you want to promote, something like a webinar, maybe you'll want to
convert your traffic to "reserve free seats."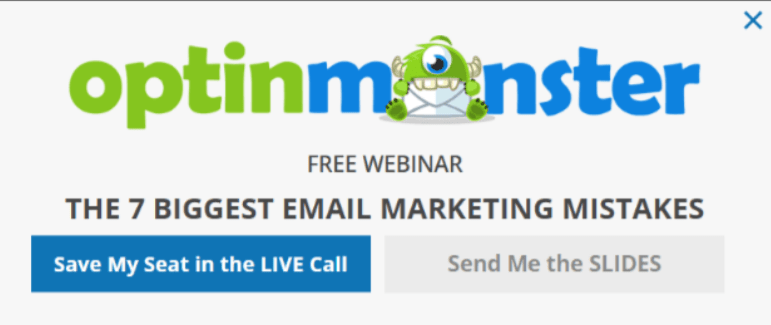 Or, maybe, you have a special offer for one of the services that you want to promote. Here's a good
example of one of those: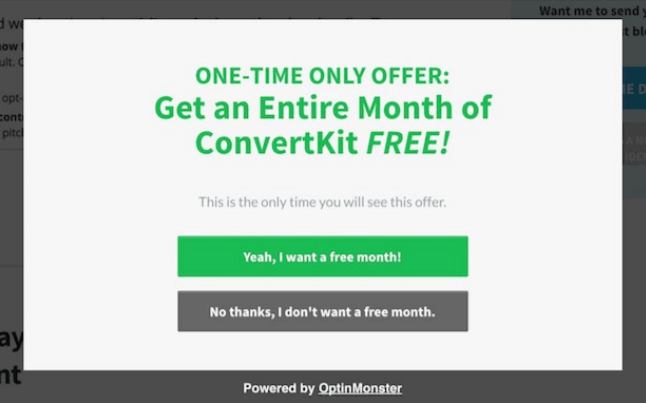 So, my point in all of this is that not only do you want the "yes" option to be as enticing and exciting a
possible, you want to reiterate what the user is missing if they say no.