Check out the video and downloadable text document below for instructions on installing push notifications on your WordPress site:
How to Install Subscribers on Your WordPress Site
You can view this information on Subscribers' WordPress installation instructions by clicking
here. Subscribers highly recommends using the app's plugin on WordPress.
1) Create an account with Subscribers by visiting their website, app.subscribers.com, and
filling out the required information.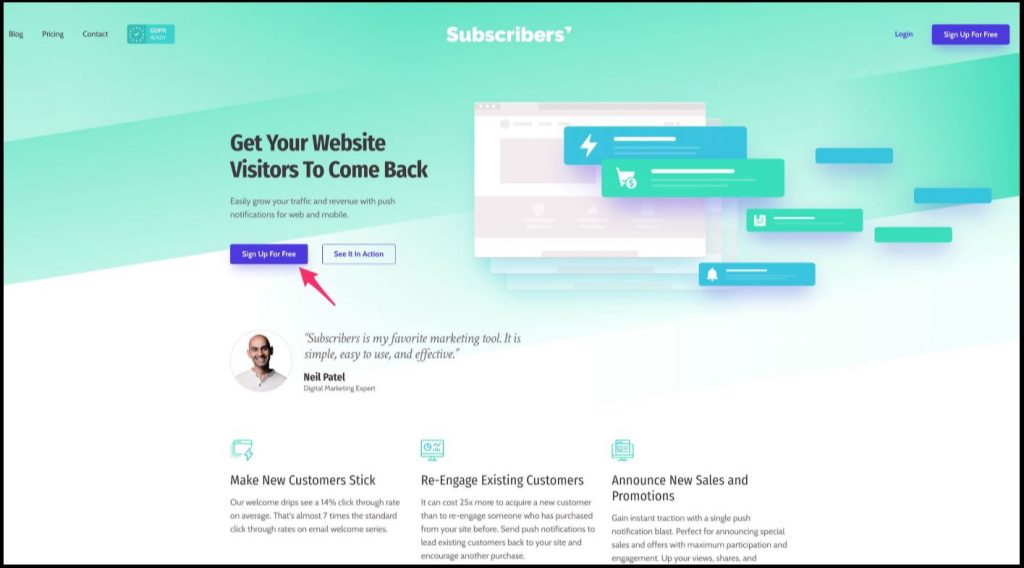 2) On the admin dashboard of your website, hover your mouse over 'Plugins' on the lefthand side of the page. Click on 'Add New.'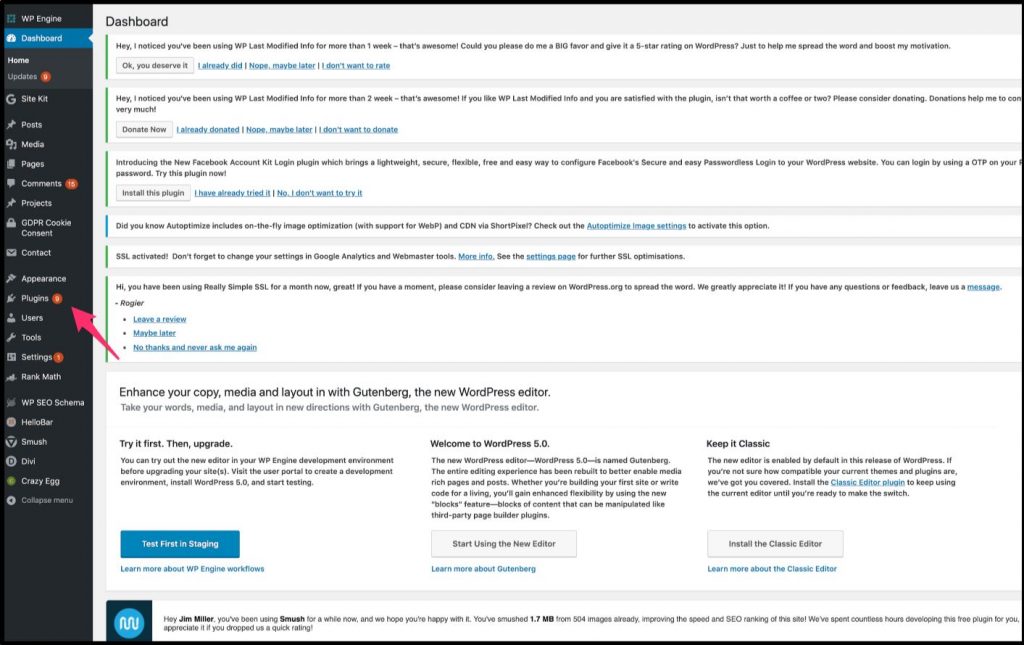 3) In the search bar, type in 'Subscribers.com.' Or, you can click here to download it
externally.
4) After locating the plugin, click 'Install Now.'
5) Once it's installed, the button will be replaced with one that says 'Activate.' Click on
that. You should now be redirected to the Subscribers settings page. If you're not, click
on 'Settings' on the left-hand side of your admin dashboard, then 'Subscribers.'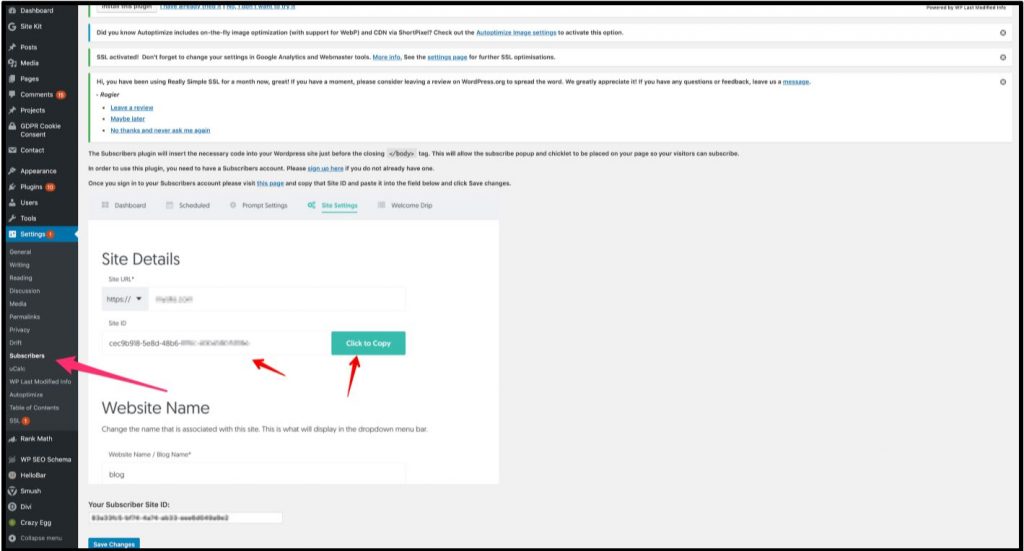 6) You'll now need to enter your Subscriber Site ID (it'll be in a box at the top of settings).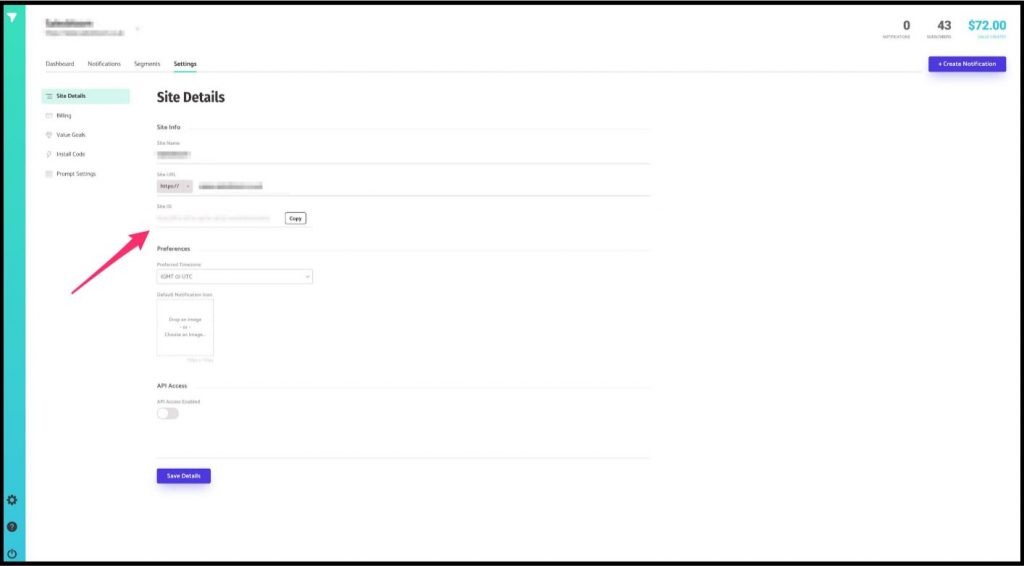 To get this, you'll need to navigate back over to Subscribers, click on the 'Settings' tab at
the top, and your Site ID will be located under your 'Site Details.'
7) Once you copy and paste your Site ID into your WordPress site, click 'Save Changes.'
8) You're almost finished. Check to see if everything was installed correctly by navigating
to Subscribers, click 'Settings,' then 'Install Code,' scroll down to the bottom, then click
the button 'Verify Installation.'
a. If the installation is verified, you should be able to send your first notification!
b. If your installation had an issue, Subscribers will show you troubleshooting
solutions at the top of your screen.
9) To create your first notification, go back to your Subscribers dashboard. Click on 'Create
Notification,' fill out the information on your screen, preview the notification by clicking
'preview' at the bottom, and once you're ready, send it!