Google adds weight to a site's ranking authority through the credibility a site gains from positive reviews and feedback. With 90% of customers are influenced by reviews, it's not surprising.
The onus is upon companies to provide excellent customer service and to present itself in the best light.
Without a strategy for gaining favorable reviews, a business today will almost certainly fail.
On top of reviews, a company needs to handle their directory submissions to local sites, and manage their local visibility, ensuring the tone of feedback is consistently positive.
SEO tools like Brightlocal help monitor these sorts of considerations and offer an insight into how to funnel the correct audiences to a site.
How to Leverage Review Sites for Your "Second Home Page" on Google
One of the first steps to leverage your reviews on other sites is making yourself known on Google My Business. It's completely free, and it's something we'll dig a little deeper into on day 7, but it might be a good idea to get yours set up now by clicking here.
Tactic One: Use a Personal Note to Ask Buyers, Visitors, or Viewers for Their Experience
Adding a personal note to messages for those who've used or bought your products or services
is one of the easiest ways to leverage Google Reviews.
Here's a template you can mold for your own purposes:
Hi there,
I'm super grateful for your recent purchase of ___.
As we take pride in how we offer our services, ____.
I'm the owner of the company, and we appreciate all kinds of feedback ___. (Add a
specific reference to your products or services and a hyperlink to your Google Review.)
Kind regards,
I know a lot of people are into overpromising and under-delivering, but the best reviews will
always come when you provide when you're honest, down to earth, and provide a human
touch.
This also includes answering Google Reviews. Adding a personal touch to the good and bad
reviews (everyone's bound to have the latter – so don't be frustrated about that) for your
business gives the visitor or customer the feeling that they're really talking to another human
and not just an internet wall.
Tactic Two: Leverage Other Site's Reviews
This tactic isn't necessarily leveraging review sites for your own site, but for your products and
services.
Checking on something like Amazon for products that are similar to yours can help you see
what people are looking for – so you can use their comments to use in your own copy or build
your products to fit their desires.

You could also use Google Reviews for this. Read up on the industry leaders' reviews
(depending on your sector or industry) and see what people are saying about their products.
Tactic Three: "Listen" To Reviewers
One of the best ways to keep an awareness of what's going on with how your business relates
to the broader industry is by "listening" to reviewers. The internet is a cluttered place
sometimes, but there are three key platforms you can use to monitor your brand.
1) Google Alerts: Navigate to the tool by clicking here, and all you have to do is add the
words or phrases and Google will alert you whenever someone on the internet is
"talking" about it.

2) Hootsuite: This does essentially the same thing as Google Alerts but with an express
intention of doing so via multiple social media platforms. You can also use it for your
own social.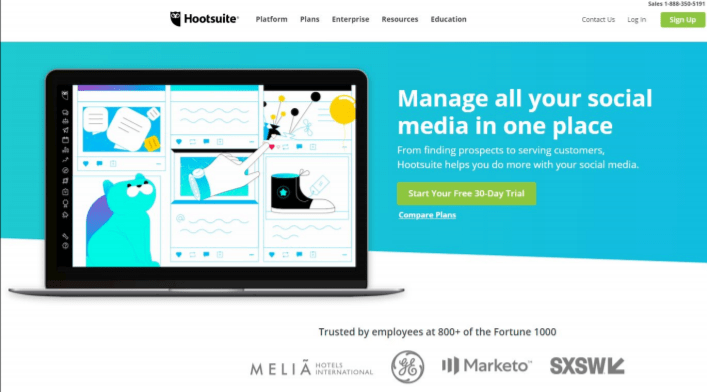 3) BrandMentions: This is a relatively new website, but you can map out your brand
mentions – along with your competitors' – over time to see how they compare.