I'm always surprised when I find a client who hasn't taken advantage of free advertising.
Google My Business (GMB) is a perfect example.
GMB, in all but name, is now a company's homepage: It's an opportunity for an online organization to attract business before they've even visited the site.
A potential customer will quickly decide upon the relevance of the material included, thereby decreasing bounce rates.
Further information, such as opening times, directions, and localized links can be offered. If a customer still proceeds to the site, ranking is increased accordingly, so you'll effectively be building your authority.
How to Set Up Your Google My Business (GMB)
Taking advantage of free advertising with Google is one of the easiest ways to increase your traffic. Plus,
it only takes a few minutes to set up. Follow the steps below to create your "second homepage" and
build your presence even further.
1) Navigate over to Google My Business (GMB) by clicking here.
2) Click on the 'Manage now' button.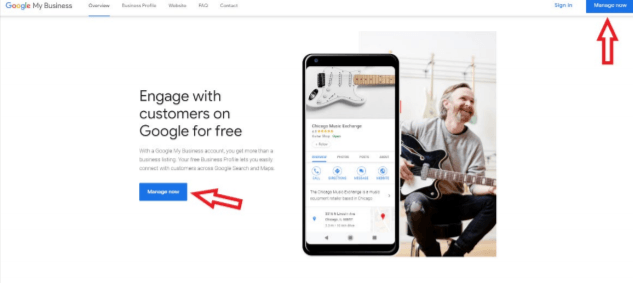 3) If you don't already have your page set up, you'll want to click on 'Add your business to Google'
at the bottom of the page.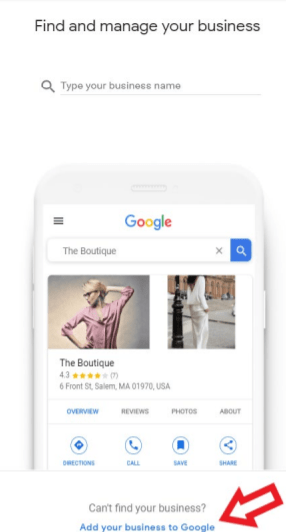 4) From there, follow the prompts for the name of your business, a location (if applicable), where
you serve your customers (optional as well), where you're located, your business category, and
contact details like your website and phone number.
5) Now it's time to build your second home page. Once you click 'finish' after putting in all your
company information, you'll need to verify the business with Google. Until that happens, your
profile. You'll be taken to a screen that looks like this: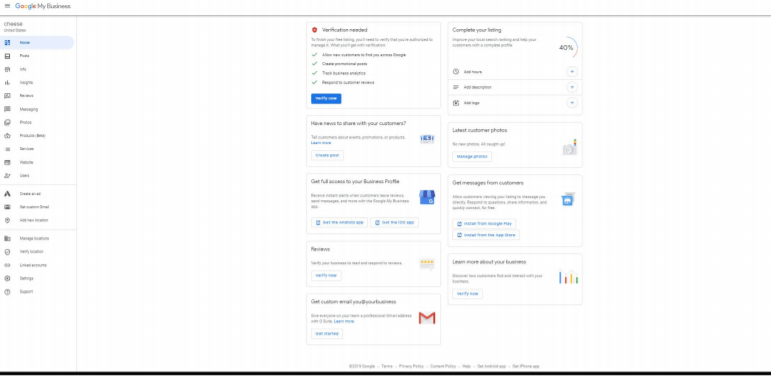 You can add hours, a description, and add a logo or other photos.
It's all really that simple. It shouldn't take more than a few minutes to set up, and you'll be off to the
races.
Remember, if you continue to update this page and have the most amount of information you can
possibly post, it'll end up acting like a new homepage. Potential customers and visitors can take a glance
at the top-level information you have posted, see a review or two, and know what they're getting into before they get into it. That way retention will increase while bounce rates decrease!
Special Tip: a great tool to increase your website's presence in local business listings is something
mentioned at the end of today's video: BrightLocal. You can navigate to their website by clicking here,
and for only $2 per citation (links on other sites), you can increase your presence – and therefore your
traffic – all over the internet.